Voice Over IP Solutions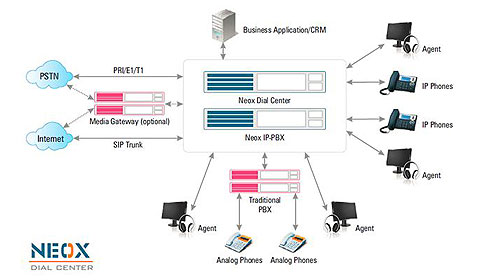 Voice over IP (VoIP) is a technology that permits the combination of data and voice together as one in a single service that is easy to manage. With VoIP, you can experience greater overall efficiency within your business. Your phone line is no longer a traditional landline and instead is connected through your internet on an Internet Protocol (IP) network. Combining data and voice communication in one cost-effective service, you will save hundreds of rupees a month on your business bills while being equipped with new features that will help your business succeed.
Our Voice over IP solutions include
End to End IP PBX Solutions.
Supply and Integration of IP Multimedia and Video Telephony.
Call Center Solutions.
Sip Capable IP Gateways and Analog Telephone Adapters.
SIP Based IP Surveillance Cameras, Can be viewed and monitored remotely over multimedia phones.